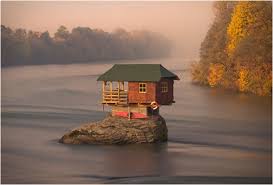 Het dagelijks leven lijkt zich in een steeds hoger tempo af te spelen. 
Dat brengt voor velen in toenemende mate onrust en langdurige spanningen met zich mee. Totdat het moment aanbreekt dat het allemaal te veel wordt en u ziek of overspannen raakt.
Liesbeth Meijer Coaching & Counseling Bilthoven helpt u om uw rust en evenwicht te hervinden.
Door stil te staan, te ontladen en afstand te nemen kan ik u helpen om overspanning en burnout te voorkomen.
Wacht niet te lang met hulp in te schakelen – voor veel mensen is daar moed voor nodig! – maar gun uzelf bijtijds een aantal harmoniserende gesprekken.
Bij ziekte, overspanning of burnout kan counseling u er weer bovenop helpen. Lees hierover meer bij 'counseling' op deze website.